Querini Villas & Suites are carefully designed to serve a wide variety of travellers in their quest for an unforgettable holiday in the enchanting Chania. With special care and respect, they offer the visitor relaxation and privacy, in a unique Cretan countryside background, as well asthe chance to experience the picturesque Old Town of Chania with luxury and style.
Ideal for families, friends or couples, Querini Villas & Suites are the best choice for long-term holidays and short breaks in the exotic Chania.
Between Chania and Rethymnon at the historical village of Alikampos you will find Querini Villas. Together with unique sounds of nature and unobstructed views of the natural beauty of the island, the villas offer you comfort and privacy during your stay.
In the city center of Chania, next to Municipal Market you find Querini Luxury Suites. Elegantly designed with respect to the local architecture, Querini Luxury Suites offer luxurious and qualitative holidays.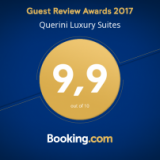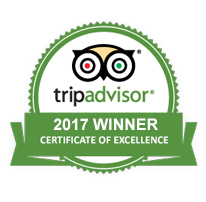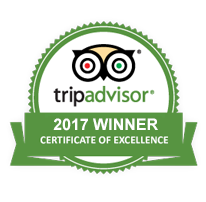 "What a fantastic villa in a beautiful setting"

This was an ideal place for a half-term break with our 6 year old. A rural setting within easy reach of a lovely sandy beach at Kalivaki Beach and a range of good restaurants in nearby Gergioupolis. The villa is clean and homely and our son had great fun in the pool. There are spectacular views of the mountains; perfect for watching the sun go down and surrounding villages light up. We would highly recommend!
"The perfect stay in Old Town Chania"

The room was spacious, modern and extremely clean. The proprietor was very welcoming and kind; he literally thought of everything we might need for our stay and was extremely helpful. We loved the room itself but also loved its convenient location in Old Chania town. We spent our days exploring the town and the surrounding beaches and our evenings relaxing on the balcony with a glass of wine. We spent two weeks traveling through Greece and this was by far our favorite stay.
"The perfect holiday!"

It was the third time we stayed at the villa and again it was a wonderful experience! The villa is very nice, fully equipped, built and furbished with excellent taste. Manolis, the owner, is taking care of everything you need. We (including our three kids) are really fond of coming here and we hope to return for many years to come. When we returned home after this summer, we had only one thought: take the next plane back to Manolis and his wonderful villa!