– Municipal Market –
"Agora"
"the benchmark of the city center of Chania"
Querini Luxury Suites are located in the center of Chania, on the northern entrance of the Municipal Market, one of the most important modern monuments of the city. The particularly picturesque, with plenty of shops, paved pedestrian Tsouderon, the street where houses the suites, is the ideal reference point for the visitor's navigaτion into the narrow, traditional streets of Old Town.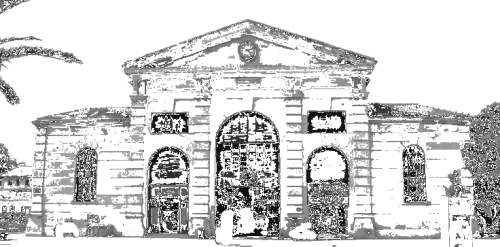 A few minutes walk separates Querini Luxury Suites from the old Venetian harbour with the Lighthouse and the historic monumental buildings like Yali-Tzamisi, the Synagogue, the Great Arsenal (the Mediterranean Architecture Centre) and the two trenches, east and west which determine the scope of the Old Town.
The location where the accommodations are located fully served him who cares to visit the city's museums such as the archaeological and the navy museum (300 meters and 800 meters respectively), while the war museum will not take more than 15 minutes on foot.
Chania with the picturesque Old Town and its beautiful beaches is one of the most popular tourist destination. Thousands, if not millions of visitors each year choose to spend their summer holidays here.
This beautiful city one can visit either by sea or by air. More specifically, port of Souda (6.5km from the suites) it is the nearest to the suites port and the nearest airport is I.Daskalogiannis airport (14 km from the suites).
Five hundred meters from the suites is the city public parking in case you will not be able find an available parking space in the east side of Municipal Market, a few meters distance from the accommodation.